ANNUAL GREAT ELEVEN POINT RIVER FLOAT
July 9, 2022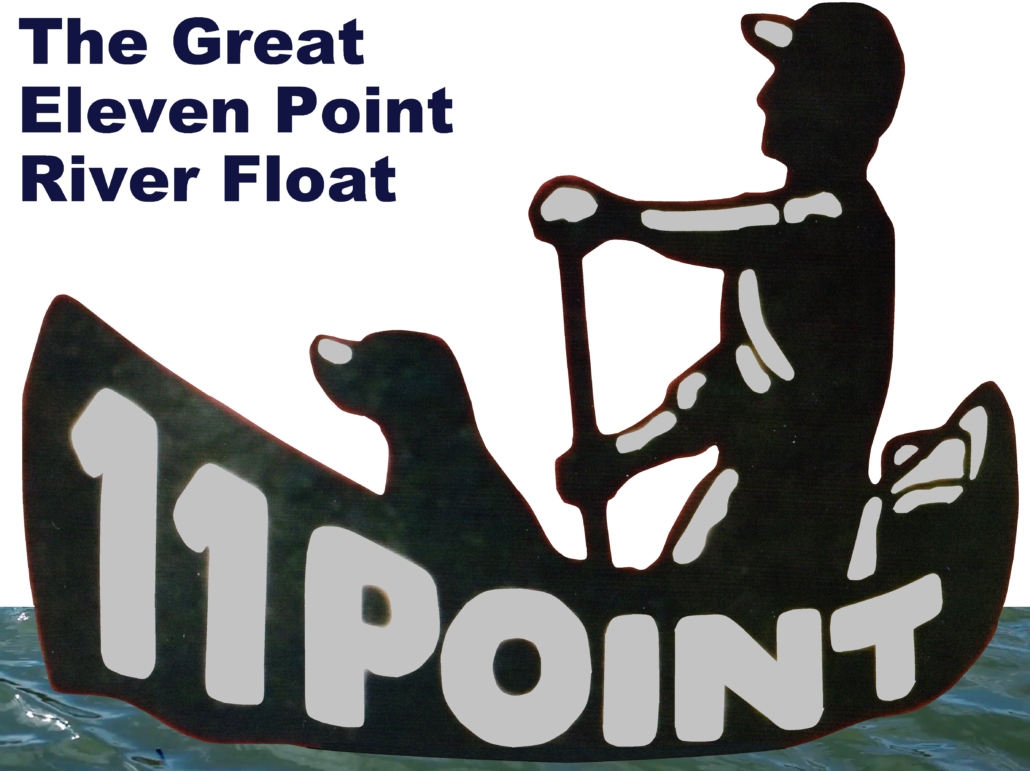 Winner of the 2022 Great Eleven Point River Float, as the team with the most participants in the float: Janessa Stevens and Team J. A $100 prize and a huge trophy!
Over 75 people enjoyed a perfect day on the Eleven Point River Saturday, July 9, for the annual "Great Eleven Point River Float." This yearly event, sponsored by Perry Properties and the Randolph County Tourism Association, is not a race, but a challenge to fill the river with happy people. The prize winning team is the one with the most team members floating the river.
Many of the floaters took advantage of the availability of Trukee's Canoe and Cabin rental to rent canoes, kayaks, and tubes for the float, as well as using their transfer service from the parking lot at the public access point in Dalton up to the starting point several miles upstream. The sponsors thank Charles and Lynne Reid King and Kelly King Mahaffey for use of their private property on the river north of Dalton as a starting place for the Great Float.
Thanks also to helpers Teresa and Floyd Hancock for managing the team signup station. Most teams finished the float from the King's property to the Dalton public access point in about five leisurely hours. Dr. Pat Carroll of the Randolph County Tourism Association stated, "Unlike the canoeing streams of northwest Arkansas, our local rivers are spring fed, meaning they still have a good flow of clear, cool water even during periods of drought."
Float sponsor David Perry commented, "We have a great turnout again this year, and a perfect day for it. This is a great way for everyone to enjoy the river, especially since there is no public access point to the river between the Missouri state line and Dalton. The King family have been so generous, for several years now, to offer this rare opportunity to access the Eleven Point River north of Dalton."
Groups and individuals were invited to join in the Great Eleven Point Float, hosted by the Randolph County Tourism Association and sponsored by Perry Properties, LLC.
The winner, the group with the most participants, received a large trophy and $100 prize. It's not a timed race. It's a numbers race! Get your friends together to make up a group and float the beautiful, shady Eleven Point.
There's no fee to participate, but participants registered and put into the river July 9 between 9 a.m. and noon at the former Woody's Campground, four miles north of Dalton at 10038 Hwy 93, and ending at the Dalton river access.
Participants furnish their own boats, tubes, kayaks, or canoes. Only one motorized boat allowed per group. Proper safety gear such as life preservers must accompany each vessel. Groups are responsible for their own transportation to the start and end points.