For a great drive or ride, enjoy the route we call the Five Rivers Rumble
Total Solar Eclipse April 8, 2024. Pocahontas and Randolph County are in the maximum eclipse zone, with over 4 minutes of total eclipse.
---
Located in the heart of America, Randolph County offers our visitors 18,000 friendly people, five large rivers, and the best history lesson in Arkansas. Our position in the great Ozark Mountains offers a beautiful vacation spot just 90 minutes from Memphis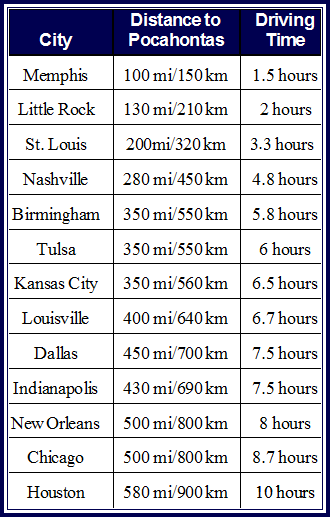 and two hours from Little Rock, with easy-driving 4-lane highways all the way.
Some of our best things to do include…
Walking beautiful and historic downtown Pocahontas, where Confederate General Jeff Thompson was captured by Union troops during the American Civil War. See Arkansas' first quilt trail, Randolph County Heritage Museum, and live Broadway-quality shows at the Downtown Playhouse.
Visit Davidsonville Historic State Park, site of Arkansas' first courthouse, first post office,  and first land office. Park exhibits and interpretive tours provide information about this important frontier town.
Tour the Eddie Mae Herron Center, with a recreation of the one-room school where the local African-American students attended school before school integration in the 196o's.
Catch a live play at the Downtown Playhouse or at the Imperial Dinner Theatre.
Hike the wilderness in Hall's Creek Canyon, an Arkansas designated natural area.
Birding (bird watching) is very popular here due to Randolph County's location on two of the main bird migration routes in the U. S.—the Central Flyway and the Mississippi Flyway. These merge just north of us, and their routes narrow here, concentrating the bird population as many, many bird species use these routes when flying to and from South America and the Caribbean during their seasons of migration, many nesting here each year. When birding here, be sure to watch for bald eagles, white pelicans, and the rare and feared extinct ivory billed woodpecker. Our county offers excellent opportunities for bird watching as it contains both the uplands of the Ozarks and the wetlands of the Mississippi Delta.
Canoe the wonderful spring-fed Eleven Point River, or fish our county's five large rivers.
Tour the oldest residence in Arkansas and the oldest business building in Arkansas.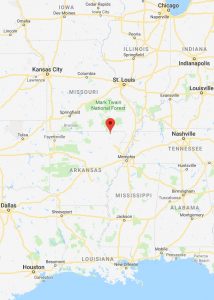 …and that's just the beginning! Download our Activities Guide with 75+ things to see and do in our area!