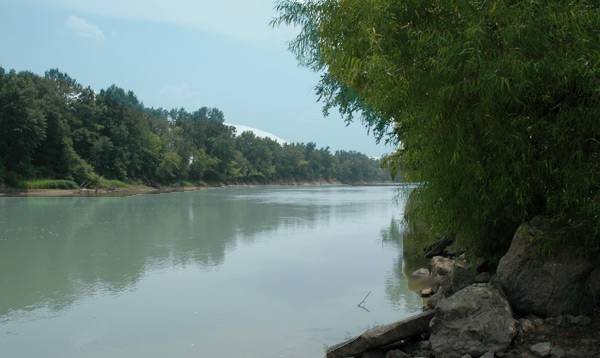 Black River
With its tall cypress trees and its backwater bayous, this mysteriously beautiful river presents anglers with excellent big-bass fishing. It is also the local river in Pocahontas, the one on which the town grew. There are several public boat launching facilities available, including one at Riverfront Park in Pocahontas.
Current River
This is a great dual-purpose river as its name denotes. Canoeing is great on this river. Most paddlers will find its summer currents to be pure fun and relaxation. However, the reputation of the Current River has been built upon its consistent bass, bream and crappie fishing. In Randolph County, you'll find the duck hunting along the Current River is excellent.
Spring River
With 23 miles of navigable stream between Mammoth Spring and Hardy, this river is the state's most reliable freshwater paddling stream. the South Fork of the spring is another popular destination for fisherman and floaters.
Fourche River
First called "Little Creek" this river begins in Southern Missouri and is known as a good fishing stream. The Fourche empties into the Black River about 500 to 1,000 yards east of Pocahontas City limits.
Elevenpoint River
This river presents Northeast Arkansas with 40 miles of floatable water from the Missouri boarder to its confluence with the Spring River. It offers good small-mouth bass fishing and good duck hunting in the fall.