Best Place Under the Sun!
We'll be ready for you!
Local Lodging     Local Dining     Local Shopping     Local Airport Info
Pocahontas and Randolph County are within the maximum total eclipse zone for the April 8, 2024 Total Solar Eclipse.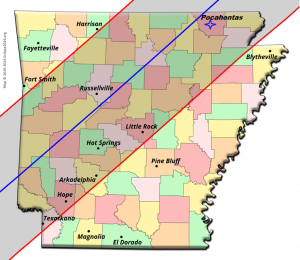 With over 4 minutes of complete darkness, this promises to be, for many, a once-in-a-lifetime event.
After 2024, there will be no other total solar eclipse over northeast Arkansas or southeast Missouri during this century.
After 2024, the next solar eclipse over any part of Arkansas or Missouri or Tennessee or Kentucky or Illinois will be in 2045.